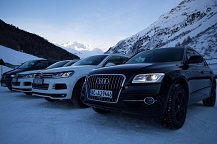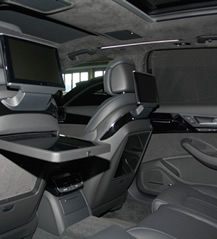 About us and...
... our service
We offer you custom transits with style - regardless what the occassion may be. Among many other fields we organize transfers to and from the airport and we are also available for longer periods of time, e.g. 24h-service at events like conventions or exhibitions.
...the drivers
The drivers we deploy have considerable driving experience and can offer you competent and personal service during the transit. They speak german and english - whichever you prefer or need.
Of course, the drivers are nationally certified and properly licenced for transportation of passengers.
... the limousines
You want much room and TVs? You want it simple and elegant? Or maybe something fancy and sporty? Will you be traveling with a group of people?
However you may want to travel - we will realize your wishes.
We provide transits with a large variety of limousines: just tell us which vehicle you whish to travel in and we will take care of the rest.